---

Cirex News is emailed weekly to over 1,300 CRE Brokers/Agents and people interested in commercial real estate. In our weekly News & Views you can promote your clients properties and your services for just $15 for new listings (If it is put into the Cirex Guide no extra charge) and $25 for a banner ad (also free to Guide advertisers). call 608-345-2880...

---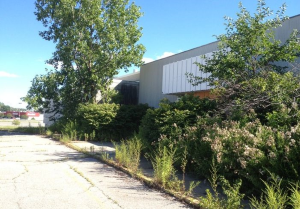 The contraction of retail, and the empty spaces it has left behind, has meant opportunity for industrial redevelopment in some cases, such as a former regional mall in Ohio that is now serving Amazon.
That prominent example is the site of the 2.2M SF Randell Park Mall in suburban Cleveland. Vintage 1976, the property sputtered to an end in the 21st century. The site was razed entirely a few years ago and is now an Amazon warehouse, or fulfillment center, as the retail giant calls it...
...more

RSK: We touched on this last week and I mentioned that a trend will be started by this....looks like that is emerging.
---
High Point Office Park is an 11-building, 217,418 square foot office park located in one of Madison, Wisconsin's finest western locations.
---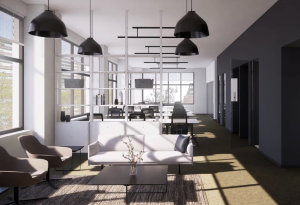 A new report from CBRE
predicts that the market for U.S. coworking space will continue to expand robustly over next decade, despite any coming recessions. The report`s high-growth scenario has as much as 22% of office space occupied by coworking entities by 2030, and even the low-growth scenario puts the total by then at 6.5%, up from the current 1.8%.
Much of that growth might not be by the coworking model pioneered during this decade by WeWork and others, the report also says. CBRE predicts a shift in the industry toward partnerships between building landlords and coworking companies, rather than coworking companies being tenants that then sublease...
...more

RSK: Someday owners will get smart and start managing their space and cut out the middle man like WeWork! That would be going back to the old model. Is it safe to say WeWork is just a managing and subletting company? We`ll see how they do in their IPO and then the recession.
---
---
You don't have to dig too deep to see how the Trump administration's tariffs on China will likely impact the real estate industry. But the picture gets a little more complicated when you consider residential rental properties in particular.
To understand how the ongoing trade war is expected to impact independent landlords, it's essential to consider a few other factors at play, including residential housing starts, current appetite for buying and renting homes and the potential economic impact of a long-term conflict....
...more

RSK: We shall see how much of an impact it makes. There are other forces working on this as well. People seem to have the doom and gloom mindset of many things...such as the impact of Dorian on Florida or Alabama (lol)Yes it will have an impact but we really cannot accurately predict to what degree.
---
---
It won't be a repeat of 2008, but housing markets in some parts of the country are at more risk than others
Whether it happens this year, next year, or in 10 years, another recession is inevitable. Regardless of when it comes, it's unlikely to have a large negative impact on the real estate market. However, there are some metro areas that are more at risk of a housing downturn than others. Riverside, Phoenix and Miami have the highest risk of a housing downturn in the next recession, while Rochester, Buffalo and Hartford have the lowest risk.
With the Great Recession still fresh in Americans' memories, the idea of a housing crash is psychologically linked with an economic recession for many people today. But historically that usually hasn't been the case...
...more

RSK: I am sure Madison is included in the Milwaukee data which helps bring it to a high rank on this list.
---
Mid-America Real Estate - Wisconsin, LLC offers the same high level of service in property leasing, asset management, tenant representation and investment sales for which Mid-America has become known.
---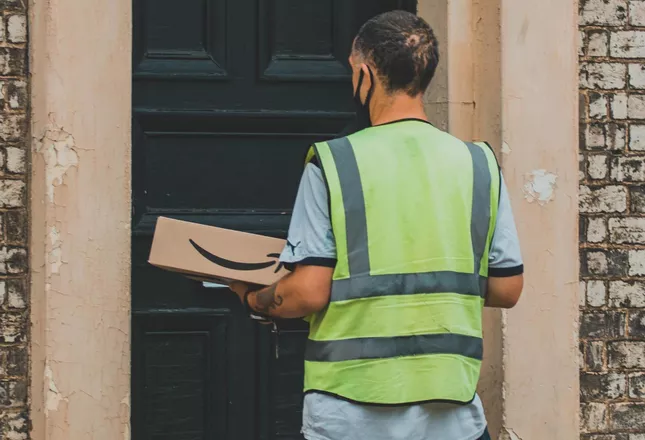 Retail giant Amazon is preparing to hold job fairs around the country in hopes of recruiting as many as 30,000 new workers above and beyond the company`s seasonal expansion that comes every fall. If Amazon succeeds in hiring that many workers, it would represent a 5% increase in its workforce.
The fairs, which will happen Sept. 17, will be in highly developed logistics markets, and in some cases where Amazon already has a strong presence. Besides the company`s hometown of Seattle, the events are also scheduled for Arlington, Virginia, home of HQ2, along with Boston, Chicago, Dallas and Nashville...
...more

RSK: Amazon has totally moved the warehousing, logistics and delivery business into a whole new level. They have also taken up a lot of hiring slack and created new technology to do this.
---
Excellent views of Capitol, Overture Center and State Street. Minimum of 5 year lease term. Fully finished basement space also available for office use (up to 2,930 SF at $22/SF)...
...more
---

The Gialamas Company`s premier development. The park has over 57 buildings containing 200+ companies, occupying over 3.0 million square feet.
---
WeWork is an amazing business. They are a phenomenon. There are a lot of reasons why WeWork attained the valuation it currently has — which many consider crazy. It was reported last week that the valuation was being slashed — but it is still crazy even at half the price.

The first question worth asking is why WeWork was originally valued at $47 billion....
...more

RSK: Marcus is right on with his analysis. We is like someone playing monopoly and buying everything they land on but not doing many improvements to get rent up. Leasing has even more risks than owning.
---

Green Lake Ripon Area Chapter Dinner & Cocktail Hour w/ Special Guest Speakers
September 18 @ 5:00 pm

-

8:00 pm

$20.00

J's BBQ - 333 Watson Street
Cocktails at 5PM – Dinner at 6PM
J's BBQ 333 Watson St, Ripon WI 54971
Immediately following dinner, Matt Kirkman and Krista Kamke of Green Lake County Land Use Planning and Zoning will inform us of any new updates and do a Q&A Session
...more
---
GameStop said in an earnings call Tuesday that it will expand profitability by reducing its store footprint in some markets.


The company currently operates more than 5,700 stores across 14 countries.


It plans to close between 180 and 200 underperforming stores by the end of its fiscal year.
...more
---

With the largest Real Estate Practice of any law firm in Wisconsin, Reinhart offers clients custom-tailored real estate insight.
---
More than a year after Three World Trade Center opened its doors, the tower's Church Street-facing retail base remains embarrassingly dark.
And retail mall operator Westfield blames the Port Authority.
Westfield says it can't bring in store tenants because it still doesn't have the keys. "The space hasn't been handed over yet," a company spokesperson said — meaning by the Port Authority...
...more

RSK: Seems to me there are many things at play here that are keeping the leasing down.
---
Madison Lifestyle Office Portfolio comprises 16 Class A properties totaling over 1.7 million square feet of leasable area and an additional 8.3 acres of development land. The portfolio is located on the west side of Madison, Wisconsin.
---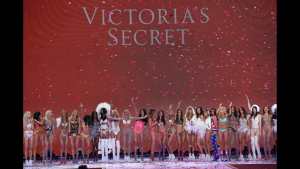 Victoria's Secret, founded with the idea that men should feel more comfortable shopping for the women in their lives, is trying to reframe itself as a brand that's actually made with female customers in mind. But that's a tough message to deliver when most of your management is male.
"There's a big belief in the company that we need to evolve," Victoria's Secret Lingerie Chief Executive Officer John Mehas said during a question-and-answer period at the annual investor day in Columbus, Ohio. "We need to be led by her, for her."...
...more

RSK: They didn`t specify which stores they are closing but Madison does have 3...East & West Towne and State Street area.
---

CBG Meeting and CE-3 Wisconsin New Developments
Date: Wednesday, October 9th, 2019
Time: 07:15 AM
Event Details:
Mark your calendar for our breakfast meeting and CE-3 Wisconsin New Developments on Wednesday, October 9, 2019. The breakfast meeting schedule is:
• 7:15 a.m. - 8:00 a.m. breakfast & networking
•8:00 a.m. - 8:50 a.m. Meeting
•9:00 - noon CE-3 Wisconsin New Developments
From 9:00 a.m. - 12:00 p.m., CBG is offering CE. This continuing education class will be taught by Reinhart Boerner & Van Deuren, s.c. This approved course will count towards the credits needed for Wisconsin licensee renewal.
If you have any questions, please contact Wendy Sullivan at 608/772-0060 or wendy@advantageosborne.com.
Location: TBD


...more
---
For every real estate investor, the end game — your ultimate goal — must always be in sight. To be successful in real estate investing, you must have a goal, criteria to get there and the network to guide you in the journey.
1. Set Your Goal
First comes your goal. It has always been in my nature to dream huge. Not just dream big, but huge. What could ultimately bring you happiness — $10,000 in cash flow per month? OK, now think bigger: What if you could achieve $15,000 in cash flow per month? Could you travel more? Could you donate to charities near and dear to your heart? Could you retire at 40 and put time and energy into another passion in your life? Don't limit yourself. Set your goals high...

2. Establish Your Criteria...

3. Build Your Network...
...more

RSK: Real Estate Investing 101.....maybe 102. A few good points here.
---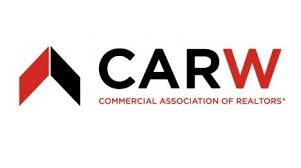 2019 CARW Rainmaker
September 19 @ 3:30 pm

-

6:00 pm

Each year, the CARW rainmaker event brings community leaders to the membership to discuss issues related to business insights, leadership, real estate trends and more. This event is one of CARW's unique program offerings that draws nearly 100 and is meant to be an exclusive offering to members which includes brokers, developers, architects and other commercial real estate service providers. Past speakers have included: Green Bay Packers President Mark Murphy; UW Madison Coach, Barry Alvarez; Hammes Corporation Sports and Entertainment President, Robert Dunn; Former Milwaukee Mayor, John Norquist and RevGroup CEO, Tim Sullivan. This year we welcome Jason Hickey of Hickey & Associates and Dave Spano of Annex Wealth Management to the growing list of influential speakers!

...more
---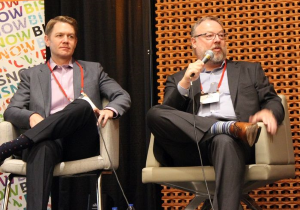 With housing costs reaching a breaking point, some developers are calling for a détente in the ongoing apartment amenities arms race. That could mean some amenities now taken for granted will be on the way out.
"We are concerned, to say the least, that we`re reaching a sort of internal rent tolerance among most of our renters," Waypoint Residential Chief Development Officer Eric Hade said. "You can`t push [renters] much further before they have to buy a new house or, you know, I think what they will alternatively do is move out to the suburbs."...
...more

RSK: Cost is always a factor as rents increase so logical that amenities will be sacrificed.

Ken Notes: Just a thought Madison needs smaller affordable apartments with some shared amenities.
---

...more
With over 350 experienced real estate professionals, Knight Barry provides exceptional support and service. Visit our website for more information about our 50+ commercial and residential offices throughout Wisconsin, Michigan, and Minnesota.

MADISON: 2450 Rimrock Road, Suite 204, 608-255-2700
CAP SQUARE: 44 E. Mifflin Street, Suite 101, 608-255-2700
---
I am out and about all over the planet doing mostly all things #CRE and #Tech. And with that, I attend many many conferences. For the most part, they are all well-intentioned and let me state this upfront, I have never had any desire to step into the role of Conference Organizer. If you have been around me for any length of time I'm sure I have voiced how I do appreciate all the time and effort it takes to put these things on.
I am also often asked to be involved in helping create content for most of the conferences I attend. It's not exactly an easy thing to do and like anything else sometimes it's hit or miss whether the month spent before putting just one panel together will inform entertain and educate. You are only as good as your worst panelist. And you know who you are!...
...more

RSK: This is awesome. Two points stuck out to me....if you are with someone face to face respect that and don`t keep checking your fricking phone or answer it. Second, the last paragraph about how if any women are on the panel discussion. Who cares how many. None, one, half or all? Whoever has something very poignant and the knowledge to say...that is who I want to hear as well...gender makes no difference.
---
Very nice office on Madison`s west side with recent paint and carpet. The space includes multiple private offices, conference room, large open area for work stations, kitchenette and break room. The space is available now. Motivated landlord has rent below market rate...
...more
---

Our roster of restaurants reads like a who`s who of Madison`s favorite eateries: From Monty`s Blue Plate Diner, to The Avenue Bar, to Steenbock`s on Orchard, each is unique in its atmosphere and menu and each is the best at what it does!
...more
---
7.5 Acres on the Sugar River in Paoli, this 12 unit mixed-use commercial/residential bldg has 10 unique, large units many with high vaulted ceilings overlooking the Sugar River. No one unit is alike. 7.5 acres, makes room for additional units or buildings, Hamlet zoning allows many uses incl. Condos as conditional use. 48-hour notice for showings 10-12 on Tues & Thurs. Proof of funds needed.
...more

Ken Notes: Now this is a destination property!
---
Sponsor


Offering real estate services and design-build construction solutions for growth oriented clients...
...more
---
Thanks you for sponsoring CIREX and Cirexnews.com
...more
---

Since 1975, Flad Development & Investment Corp. has emerged as a leader in the development of quality commercial real estate projects in Madison and Milwaukee.
---
"The attention to detail, preventative maintenance, and proactive communication exhibited by MIG makes them a true business partner."
---
Professional Real Estate Management and Sales
---

Expect Professional Management with a Personal Touch
with every T. Wall Urban Village.

(608) 575-1018 or Contact@TWallEnterprises.com

...more
---
IA Management is a full service property management company located in Madison, Wisconsin. Our objective is to be a profitable leader in both commercial and residential real estate.
---
Our focus is your focus, our goals are your goals.
---
For lease on Medical Circle - Up to 4,902 SF Available
Currently being remodeled with new elevator
Open floor plans
Under new ownership
Beltline visibility & monument signage
Plenty of parking
call Mike Herl
...more
---

NAI Global is a leading global commercial real estate brokerage firm with over 400 offices worldwide and annually completes more than $20 billion in property-related transactions...

...more
---
---
Five flex/R&D buildings - 138,000+ sq. ft. - Hwy 51 and Hoepker Road - High End Image - Affordable and Flexible Floor Plans - Warehouse - R&D, Light Manufacturing - Showroom
---

Ruedebusch Development & Construction, Inc. is a highly qualified, vertically integrated full service commercial construction, and real estate development company located in Madison, Wisconsin which offers:
Commercial Real Estate Development
Design Build Construction
Commercial Real Estate Brokerage
Economic Development, Commercial Real Estate, and Facility Consulting
...more