---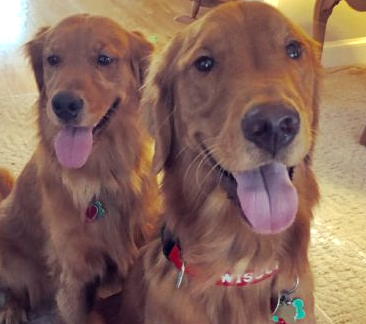 Commercial Broker News and Project Notes...
Need a primer on a commercial subject -- try searching CirexNews: Search Here!
To contact Ralph Kamps Please Email:
CirexNews [at] gmail.com
...more

Cirex News is emailed weekly to over 1,300 CRE Brokers/Agents and people interested in commercial real estate. In our weekly News & Views you can promote your clients properties and your services for just $15 for new listings (If it is put into the Cirex Guide no extra charge) and $25 for a banner ad (also free to Guide advertisers). call 608-345-2880...
---
As retail landlords fight to stay relevant in this time of digital disruption and heightened experiential demand, a jewel of the office market is coming to retail.
"Coworking isn`t just isolated to the office environment, it's spreading really fast," Colliers International National Director of Retail Services Anjee Solanki said.
In the case of coworking startup Spacious, a company that transforms restaurants during their off-hours into temporary workspace, this has already become a reality. The New York City company recently closed on a $9M funding round with plans to open 100 coworking locations within street-level storefronts in San Francisco and New York City.
...more

RSK: This is a most intriguing idea.. restaurant to co-working space-back to the restaurant all in one day. Or just turning retail on main street or in malls into co-working space...either one seems to work.

Ken Notes: This concept may also be good for places like State Street where office space is at a premium. This would also work for event / banquet space that sits empty most of the time. I would love to see co-work space at the Madison Club for example...
---

Summer Social - Informal
Date: Tuesday, June 19th, 2018
Time: 03:00 PM
Event Details:
Just an informal gathering to have a few cocktails and enjoy the lake view.
Location: Union Terrace
..........
Congrats Deal of the year winners...
Presentation Here
!
Note from RSK: At our CBG Madison meeting on Wed. April 11th, CARW and Catalyst gave a demonstration on their property data system. To find out more go here. It is no charge for a few months.

Actually, there is no charge to list properties on the system... just to use the data and view properties. This is the opposite of Property Drive which charges for a listing but allows anyone to view the data and properties. We are neither endorsing or directing you to join Catalyst but want you to have the information to make a choice on your own company`s needs.

See More Here:
...more
---

Ruedebusch Development & Construction, Inc. is a highly qualified, vertically integrated full service commercial construction, and real estate development company located in Madison, Wisconsin which offers:
Commercial Real Estate Development
Design Build Construction
Commercial Real Estate Brokerage
Economic Development, Commercial Real Estate, and Facility Consulting
...more
---

PLEASANT PRAIRIE, WIS. — Colliers International has negotiated a 534,384-square-foot industrial lease renewal on behalf of Arvato Digital Services in Pleasant Prairie, approximately 37 miles south of Milwaukee. Located at 11500 80th Ave., the property features 20,000 square feet of office space, 40 exterior docks, four drive-in doors and a clear height of 32 feet. CenterPoint has owned the property since 2009. Fred Regnery and Jack Rosenberg of the Chicago office of Colliers represented Arvato in the lease transaction. Arvato distributes consumer products to retail store distribution centers as well as directly to consumers.
...more

RSK: Kudo of the week.
---
6535 Grandview Rd Verona WI
This 73 acres of prime development property, located just outside of the city of Verona...
Developers Dream! Located between Verona and Fitchburg, WI, 215 acres of prime development property. Already in City of Verona growth plan and have discussed annexation. With the new $200M school and Epic employees`s coming of the home owners age this project is for sure a winner...
30 acres of prim tillable farm land, located between Verona and Oregon...
Located on the corner of Whalen Rd. & Caine Rd. in the center of Beautiful Fitchburg. Approximately 103 acres of rolling land with 80 acres of tillable crop land and 25 acres of woods. Density reports shows (3) building sites. Owner will retain (1) 3 acre building site. Property is located on fringe of Fitchburg`s planned land uses for development. Call list agent for a private showing.
...more

Ken Notes: if I had 10 to 20 million burning a hole in my pocket I would be all over this...
---
For lease on Medical Circle - Up to 4,902 SF Available
Currently being remodeled with new elevator
Open floor plans
Under new ownership
Beltline visibility & monument signage
Plenty of parking
call Mike Herl
...more
---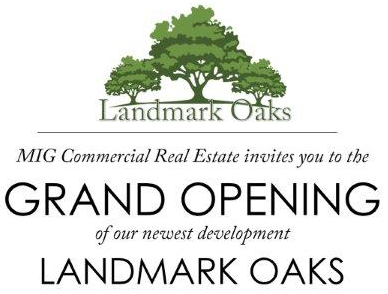 Thursday, June 28th from 1:00-3:00pm
We will be having music, food, and drinks on the 5th floor with the amazing views, and even some ice cream in the park after!...
...more
---
View Our May Digital Version Online Here

Subscribe to Real Estate CIREX Digest

Subscribe to CIREX to receive our monthly Real Estate Digest in PRINT.
Hundreds of property listings, organized for easy browsing.
New properties are featured every month.
Property/Drive CIREX Members alphabetically listed in our extensive directory.
...more
---
As I have mentioned many times I am out and about in the city of New York and get to have many interesting and meaningful conversations with all kinds of #CRE people.
The main theme recently has been predominately about data but also there have been several about brokerage and the brokerage model.
A couple of years back I wrote What Is The New Future Commercial Real Estate Brokerage Model? Hint: It Does Not Include A Broker.

...more

RSK: Makes you sit back and wonder doesn`t it.
---
Affordable. Versatile. Excellent visibility. A unique gem tucked alongside Madison's West Beltline Highway 12/14...
---
The fast-food chicken experience has graduated from drive-thru three-piece buckets to three-block-long lines of customers on city streets, courtesy of one Atlanta-based chain.
Chick-fil-A locations generate more revenue than any other fast-food restaurant in the U.S. The average franchise of the chicken company saw $4.4M in sales in 2016, according to restaurant trade publication QSR. The next-closest chains in per-store sales were Panera Bread and Whataburger, at $2.7M each...
...more

RSK: Probably more than you need to know about Chick-Fil-A but interesting.
---

...more
With over 200 experienced real estate professionals, Knight Barry provides exceptional support and service. Visit us online for more information about our 40+ commercial and residential offices throughout Wisconsin and Michigan.
---
Amazon`s acquisition of Whole Foods, announced one year ago this week, has created ripple effects from the pockets of grocery shoppers to the profits of Wall Street investors. But the seismic wave of change the deal could have on retail`s future has only just begun to take shape.
Amazon is betting it can transform the $641B U.S. grocery industry the same way it has so many others: by delivering products to consumers` doorsteps faster and more cheaply than its competitors...
...more

RSK: Everone seems to think it is Amazon driving this... it is not. It is what the consumer wants and Amazon has discovered this and is serving the need. I still ask myself...Is nothing sacred? Yes, haircuts haha.
---
Closures aren't expected to result in job losses as company responds to changes in the way Americans file their tax returns
H&R Block Inc. plans to close about 400 U.S. offices as the new tax law reduces the complexity of filing annual returns for millions of Americans and customer behavior shifts toward digital tools....
...more
RSK: Sign of the times. The new simpler tax law and less itemizing is probably the main reason for this.
---
---
Apartment rents in Detroit are now the fastest rising in the United States among the nation's largest cities, growing at an annual rate of 5.3 percent as of May 2018, according to Yardi Matrix and RENTCafé. Across the Midwest, the apartment market remains very strong with high demand and therefore increasing rents.
Jay Madary, president and CEO of Oak Brook, Ill.-based JVM Realty, spoke with REBusinessOnline to discuss the state of the market, including the pace of investment sales. JVM owns and operates Class A and B apartment communities in Midwest markets such as Cleveland, Indianapolis, Kansas City and suburban Chicago.
...more

RSK: We will see how long it lasts...hard to stop a freight train but once it slows down and stops...takes a load of energy to have the inertia overcome and start it moving again..
---
This Great Turn Key completely leased investment property with Long Term renters. Located near Epic Health Systems, across from Holiday Inn and Fairfield Inn & Suites and near the new $200 Million High School...
...more
---
Duplex for sale in the city of Fitchburg, WI. One multi family unit and one single family unit...
...more
---

With the largest Real Estate Practice of any law firm in Wisconsin, Reinhart offers clients custom-tailored real estate insight.
---

The Tax Cuts and Jobs Act enacted last year contains half a dozen big wins for commercial real estate. Tax Analyst Evan Liddiard walks through the wins in this NAR Advocacy Group update...
...more

RSK: If you have 8:38 minutes worth listening to.
---
Large dairy facilities includes, parlor & parlor equip. 2 free stall barns, bulker silos, Manure pit/complete setup and 178 acres of prime ground. Currently milking 700 plus herd. purchase of dairy will receive (10 building site 178 acres total - parcel numbers include # 022/0908-254-8500-9 # 022/0908-253-8000-5 # 022/0908-2538500-0 #022/0908-264-8000-2 #022/0908-253-8000-1...
...more
---
JUNE 2018

June 20 | 3:00 – 5:30 PM
CARW/CoreNet
Northwestern Mutual HQ Event and Tour
...more

RSK: A list of CARW Events and CE.
---

July 10 @ 12:00 pm - 8:00 pm
Registration Deadline - July 6 Sign up for Golf (9 or 18 holes) , dinner or both! Click on the link below for the registration form. Southwest Chapter Golf Outing 2018..
July 18 @ 10:00 am - 6:00 pm
Register your team today - space fills up fast! Deadline is July 9, but don`t wait. This event traditionally sells out earlier than the deadline. Not a golfer? Join the fun by attending the after golf reception only. Be sure to register by July 9. Click on the link below for the registration form...
July 21 @ 7:00 am - 1:00 pm
Please join Team REALTOR® Riders! Sign up to ride or make a donation to the team today!
July 26 @ 5:00 pm - 10:00 pm
New Developments for Commercial Brokers 2018 Review

Members attending the New Developments for Commercial Brokers 2018 were treated to a fact-filled program on May 23rd at the Landmark Oaks. Thank you to Brad Hutter, Brandi Zander and Tara Saleh Woodall for making their site available for our program. The 360 view was spectacular!
Thank you to our presenters:
Community Development Updates
Adam Sayer, Director of Planning and Development, City of Verona
click here for presentation
Michael Zimmerman, Assistant City Administrator/Director of
Community & Economic Development, City of Fitchburg
click here for presentation
Mike Davis, City Administrator, City of Middleton
click here for presentation
Tax Reform
Josh Ganshert,
Partner, MST, CPA, Baker Tilly Construction and Real Estate Team
click here for presentation
Key Legal and Regulatory Updates
Tom Larson, Senior Vice President, Legal and Public Affairs and Cori Lamont, Director of Corporate and Regulatory Affairs, Wisconsin REALTORS® Association
click here for presentation
...more
RSK: In case you missed the RASCW Commercial Update Seminar a link to the powerpoint presentations is above. Worth the time to go over it
---
Fewer immigrants disproportionately affect commercial real estate and related industries.
Several economists specializing in the commercial real estate industry worry that if proposals to limit immigrants to the U.S. are enacted, they will affect economic growth. Typically, the cycle of the commercial real estate industry closely aligns with U.S. economic trends.
...more

RSK: This is very thought-provoking and makes you wonder if we are heading in the right direction or not.
---
MILWAUKEE — National General Insurance has signed a 31,315-square-foot office lease at Schlitz Park in Milwaukee. The 800,000-square-foot office complex is now fully leased. In 2011, Schlitz Park began undergoing a $30 million renovation. Since then, more than 20 new or expanded leases feature tenants such as the Milwaukee Bucks, UMB Fund Services, Infosys, AECOM, Badger Liquor, HSA Bank and Trusted Media Brands. Ned Purtell and Jenna Maguire of Founders 3 Real Estate Services represented Schlitz Park in the lease transaction. Chris Richards of Oakbrook Corp. represented National General Insurance, a personal lines insurance company headquartered in New York City. Schlitz Park is owned and managed by The Brewery Works Inc., the organization formed by the families that purchased the property in 1983...
...more

RSK: Congrats to Chris Richards
---
Located near Interstate 90/94 and 39 short drive to Madison and new portage Enterprise Center (business incubator) Zoned B-1 over 26000 sq. ft. available leased to Ace Hardware, MGM and laundries with one space available or lease - near Walgrees, Culvers, hospital, park, Amtrak, and Emprise builders. ample parking....
...more
---

Our roster of restaurants reads like a who`s who of Madison`s favorite eateries: From Monty`s Blue Plate Diner, to The Avenue Bar, to Steenbock`s on Orchard, each is unique in its atmosphere and menu and each is the best at what it does!
...more
---
Landmark historic Madison restaurant on the market for the first time in 41+ years as the owners are ready to retire. 5,561 SF building on a 1.04 acre lot with plenty of parking. Sale also includes a rental property located on the adjacent parcel at 2912 E Johnson St. consisting of 3 apartments - one 2 bedroom - 1 bath unit on the first floor and two efficiency units on the 2nd floor...
...more
---
Lakeland University (formerly College) building located in a business park on the growing north side near airport. Single Tenant, long term lease with options to extend. Cash flow, low maintenance, limited management. Located in Opportunity Fund Zone with major IRS benefits if purchase equity is from 1031 trade property...
...more
---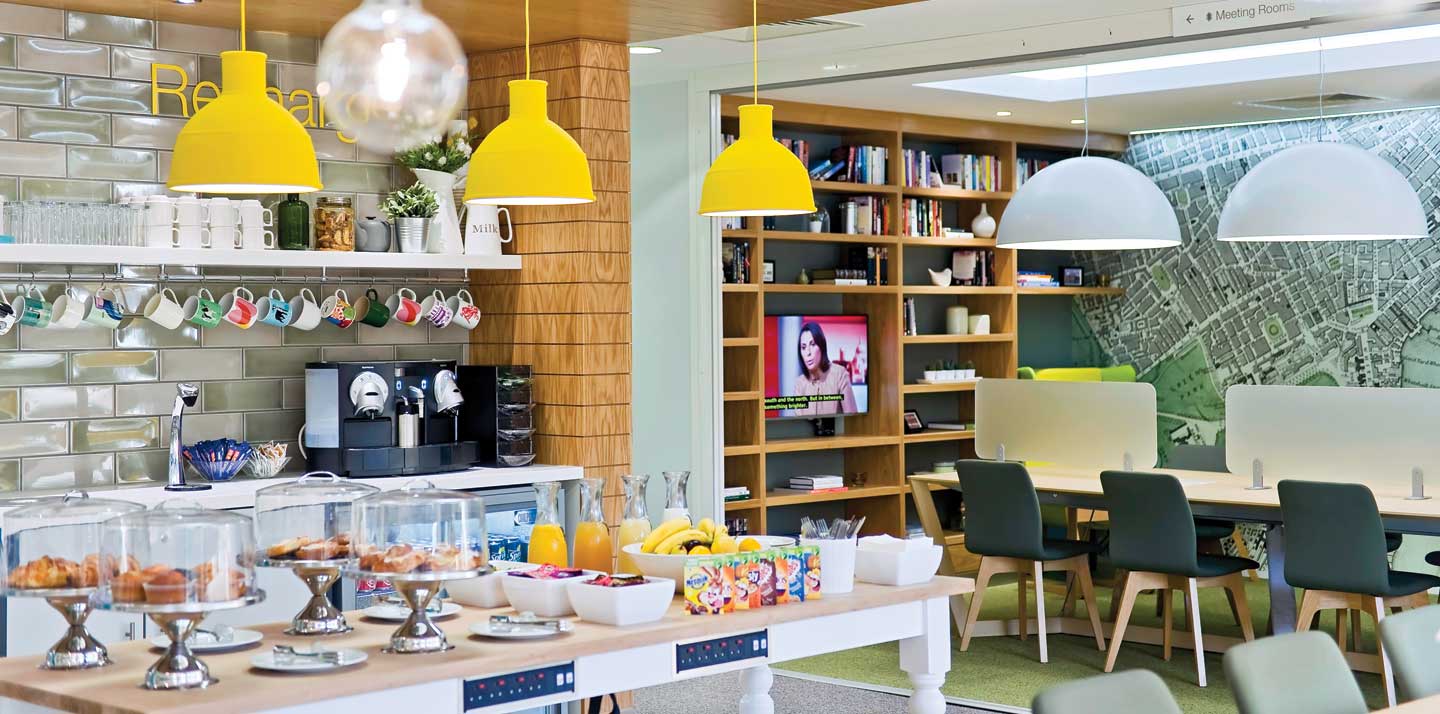 Hi Ralph, I hope all is well.

I just read a Duke Long article that you commented on,
Original article here
. He seems very against Wework and giving leads to them. I appreciate his old school mentality most of the time, but I think he needs to catch up with the times. Co-working is spreading like wildfire and the amount of people using it in the next few years is going to be staggering. I understand that he doesn't want to give leads to Wework because he may not ever get those clients back, but I think he needs to realize that his clients are going to look into co-working options whether he likes it or not.
Here are two fairly local examples:
Kraft Foods needed space for 210 employees in Northern IL and the broker wasn't having much luck closing a deal. Kraft went behind the broker's back and googled for office space. They found Regus in Skokie IL and they signed up with us for 6 months. The broker didn't refer them to us, but we ended up paying him $25,000 in commission (10% of the agreement) in the end for good faith.
Rand McNally needed space for 177 employees and contacted us directly. They signed with us about 3 weeks ago in our Chicago Ohare location for 2 years. The broker didn't include us as an option and nearly missed out on a $110,000 commission check. We sold them an entire floor of one of our buildings, coordinated construction, and we closed the deal quickly. The broker probably has already received his $110,000 too.
Anyone that is referred to me, will always be referred back to the broker that sent them here. A lot of people don't leave us once they're with us, but some do outgrow us or they do want to go back to conventional space. It is probably a very difficult position for brokers, but I think it is better to get some commission instead of none. Even 2 small offices sold in one of my centers would get a broker $2,000 commission or more.
Kraig Bodie
Regus Area Manager
...more

RSK: There you have it...Regus pays great commissions so send them your referrals. Kraig will make sure you get paid.
---

Offering real estate services and design-build construction solutions for growth oriented clients...
...more
---
Second floor restaurant with bar now available July 1st, 2018. Included in sale - hood & fire suppression, walk-in cooler, stove, oven, dishwasher, bar, stainless steel table, tables and chairs. Excellent opportunity on the 500 block of State Street! Rent includes real estate taxes, real estate insurance, BID & Mall Maintenance...
...more
---
Thanks you for sponsoring CIREX and Cirexnews.com
...more
---

The Gialamas Company`s premier development. The park has over 57 buildings containing 200+ companies, occupying over 3.0 million square feet.
---
Mid-America Real Estate - Wisconsin, LLC offers the same high level of service in property leasing, asset management, tenant representation and investment sales for which Mid-America has become known.
---
Professional Real Estate Management and Sales
---
Madison Lifestyle Office Portfolio comprises 16 Class A properties totaling over 1.7 million square feet of leasable area and an additional 8.3 acres of development land. The portfolio is located on the west side of Madison, Wisconsin.
---
Newmark Grubb Gialamas specializes in investment sales, office, retail, industrial, land, multi-family properties and 1031 exchanges. Our knowledgeable, local brokers are subject experts in their field.
---

Expect Professional Management with a Personal Touch
with every T. Wall Urban Village.

(608) 575-1018 or Contact@TWallEnterprises.com

...more
---
Our focus is your focus, our goals are your goals.